So someone told me today that it's June 1st.
Hold the presses. Are you kidding me? How did that happen?! That means in less than 19 days, the three little penguins will be TWO. 2. How did that happen??
May was a busy month, and I know I haven't kept you up to date much, so here's a few photos to recap!
To start the month off, Steven went to Massachusetts for his sister's graduation from LAW school. Well, since we had to drive him to San Fran anyways, we figured we'd hit up the amazing Arts and Science Exploration museum, and meet an amazing twin mom (mom of FIVE girls, plus one more baby on the way!). It was incredible to meet her – we have been friends for almost two years online and just now met up. It was awesome in every way possible, and her girls are so sweet and well behaved it gives me hope for the future! Two moms with 9 children definitely causes a bit of a commotion though!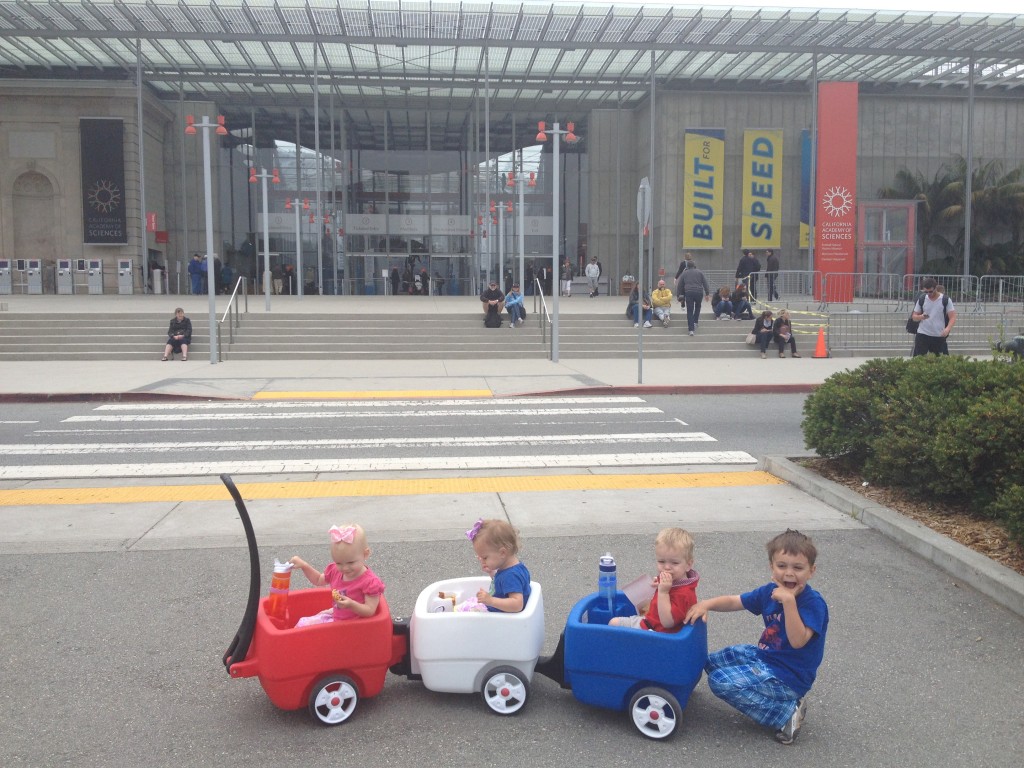 We had a lot of fun in the sun now that it's actually pretending to be summer more often than it's pretending to be winter. And by summer, I mean it's finally in the 60s on a regular basis with sunlight! When it hits 80 there's even a heat advisory!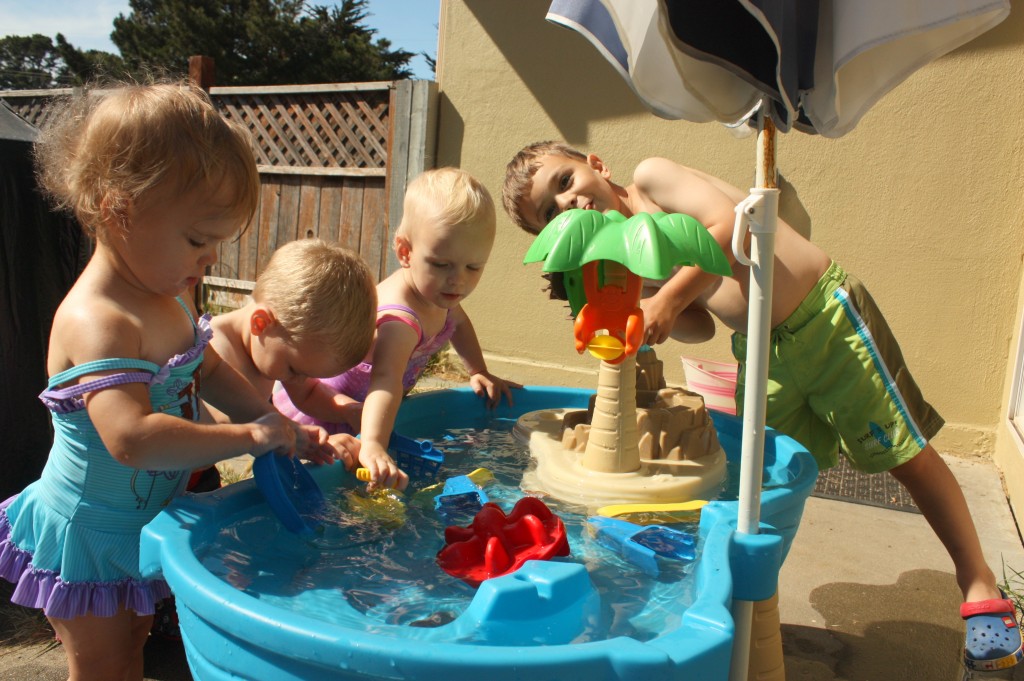 As I've thought often before, I don't know why I buy the children any toys. All you need is a box and it keeps them happy for hours. I mean, why get toys to put in the toy bins when you can play with the bin itself??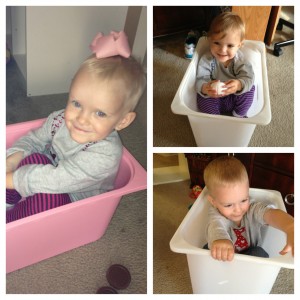 We've mastered the art of tantrum throwing (these are both Jaina).
And a certain big brother "graduate" Pre-K. They still have one more week of school, but it's all fun and games (you know, more so than normal), and then it's off to summer! Most people are sad when their kids don't have school. Me? I'm glad I don't have to drive twice a day every day anymore!!
And that about recaps it! Here's to the start of another busy month!