Have I told you lately how amazing almost-5-year-olds (don't remind me… I have 2 more weeks to feign ignorance that his birthday is approaching) are?
No?
Well they can be hilarious. Seriously hilarious. First off, they are imaginative (sometimes to a fault). He can run around the house for hours playing "submersible" and fixing broken pipes and underwater walls, and driving around. With absolutely nothing in hand. No box, no tangible item at all. Well, except penguin and baby kitty cat that go everywhere.
Then, they are loving and emotional (often to a fault). But it means that kisses still heal boo-boos. Hugs fix hurt feelings. And no matter what happens, saying, "I'm so sorry" makes it all better.
And then you have the fun stuff. The smart stuff.
Like when they are asked at school to draw a picture of a whale and then measure it with their feet, write how big it is, and their name. This is Aiden's whale. His school is absolutely amazing. First off, they teach him the coolest things. And they're kind, patient, and wonderful. But even more than that, they take pictures for us. Because if you ask a still-4-for-2-more-weeks year old what they did today? Nothing. or I played. or We went to the big playground. Nothing about whales and measuring and what the number of the day is.
You know what else is cool? When an I-swear-he's-always-going-to-be-4 year old has three babies. Because then everyone in the world should have more than one baby at a time. When baby kitty cat had babies in her tummy yesterday, she had three of them. And when penguin laid eggs? Yup, three. And clearly anything less than that would be BOOOOOORRRRRING (according to him. That's his favorite word.)
With four kids in the house, it's not always puppies and sunshine. Hardly ever do we get a picture of them all smiling and laughing. Not because it doesn't happen, but because when they are all playing happily the last thing I want to do is make any noise or sound to distract from it, which includes going to get a camera.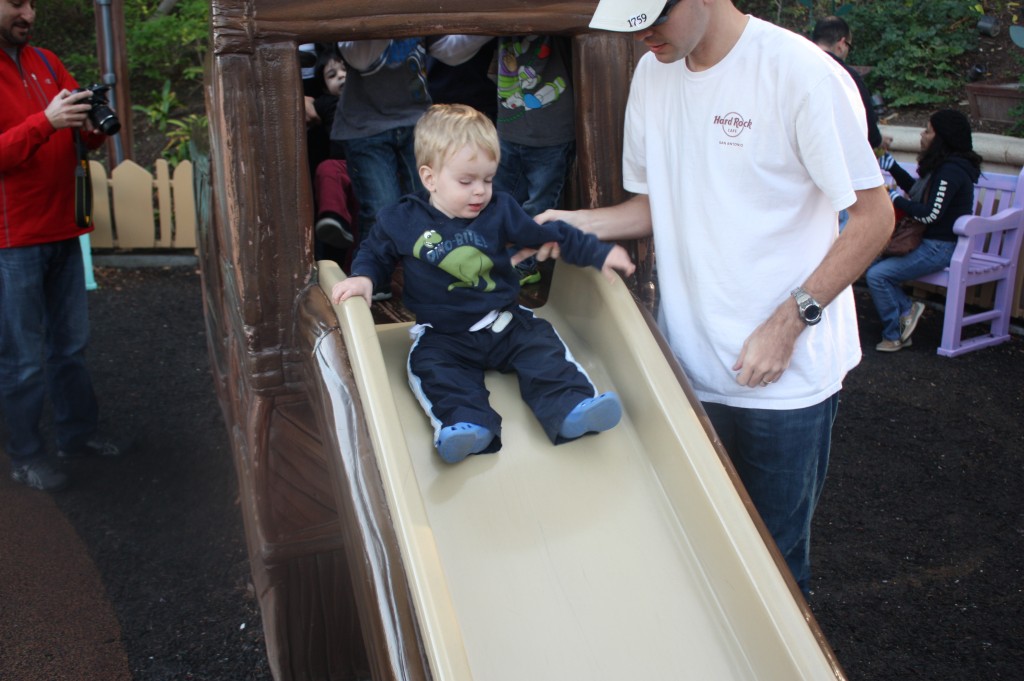 They're learning. Most often from big brother. And most often it's the annoying stuff (like shoving a stuffed penguin in your face and squealing). But they're learning. And imitating. And growing older. Don't remind me…