Happy Thanksgiving! We had a wonderful holiday at home and I think after 9 years of marriage and many recipes, finally found a turkey recipe that is to die for!
It isn't Thanksgiving until Princess Anna shows up to join you 😉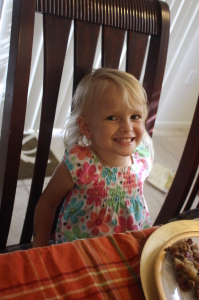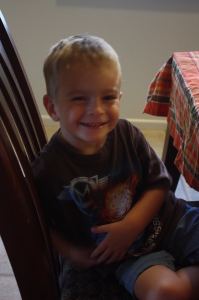 The pumpkin pie tarts were so good you had to lick the filling out, apparently.
After dinner, what should you do? Watch "How the Grinch Stole Christmas," of course!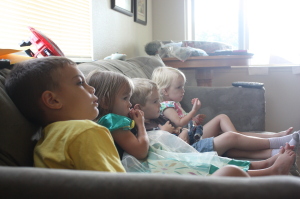 Too much excitement for some people, though…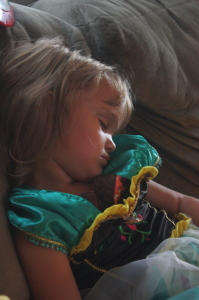 In lieu of traditional Black Friday shopping, we did a Black Friday Fishing Derby instead! Even the triplets got in on the fishing fun. While we didn't catch anything, we certainly had a good time!