Aloha!
12 days. That's how long it took this time to clear the house of boxes. I'm actually quite proud of this. The best part of 4 kids is that, while you have to break up the squabbles every so often they keep each other entertained. The clutter still needs to be organized better but I'm quite happy!
Boys room (aka Star Wars explosion)
Girls' room

Stairwell (need to update photos too)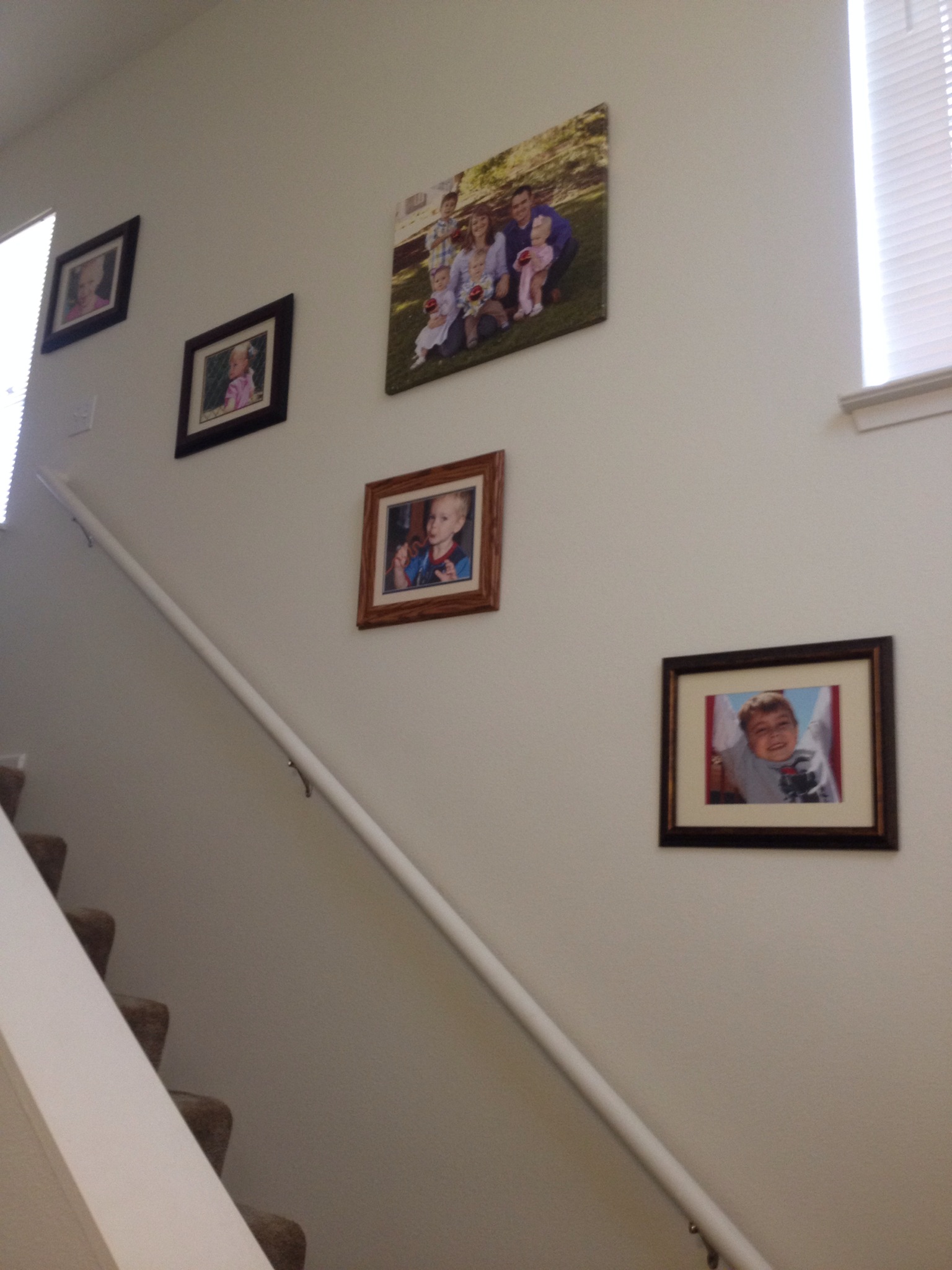 Office
The kids seem to like having their rooms finished and I like that the cardboard explosion has vacated the premises. It's a nice change to have too much wall space and not have to pick and choose wall photos.